(Return to "Tanya's Working Holiday Index" page)
(Return to "Photo Albumn Index" page)
Tanya's Return to Cairns
PAGE #01
Click here
to go to Page #02
......emails to-and-from Tanya
** SURPRISE FOR SHARON **
"The Return to Cairns" - Accommodation - Birthday Party
Luggage and Storage
Click here
to go to Page #03
......emails to-and-from Tanya --- her Friends
Rhonda Williams - David Barron - Karen Turner
Click here
to go to Page #04
......working in London after her Busabout Europe Tour
Law Support Recruitment
(1) Maclay Murray and Spens - (2) Wedlake Bell
Click here
to go to Page #05
......working in Cairns
MacDonnells Solicitors
Click here
to go to Page #06
......correspondence with the Cairns Taipans Basketball
re Tanya's position as Statistician
Click here
to go to Page #07
** ARRIVAL IN CAIRNS **
"The Story of The Day" - A note from Sharon - and 59 photos!!!
Arriving in Cairns
Saturday 15th October 2005
1.50pm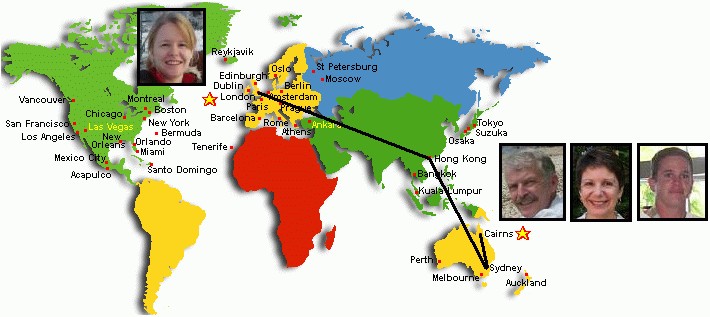 "I have one stop on the way from Hong Kong
...in Sydney...but only for an hour or so...
It's a bit exciting isn't it?"
Flights booked on Thursday 3rd February 2005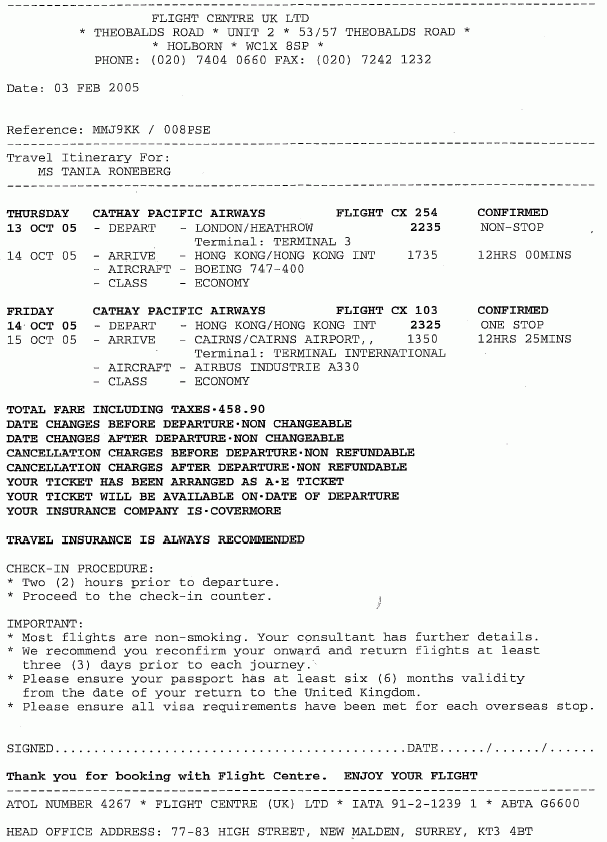 ---